Category: Political News
News from the Political Arena.
The overarching concern of Trump's time in office so far has been the investigations into how and when Russia tried to influence the 2016 presidential election — and if Trump campaign staffers may have secretly helped that effort. Investigations are underway in the House and Senate after an initial report from intelligence agencies suggested that Russia hoped to influence the election for Trump. The FBI began an investigation into the subject in July 2016 that continues.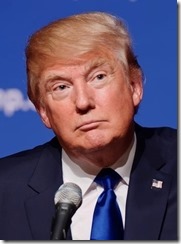 Donald Trump is holding a rally in Patchogue. I'm not sure that's a good idea. There are a lot of Latino's out in Patchogue and they may make trouble for him. Suffolk county cops say they've beefed up security and are ready for anything. This will be a good test for Suffolk's finest. Hillary and Bernie are in NYC spewing their BS on a few Unions that support them. Things are getting interesting as we approach the final leg of the election process. For what I can see most people are supporting personalities and not the policies their candidate stands for. If they are, then some of those policies are messed up and would never get past congress. I don't see the point in having a president if he/she can't get anything done. Do people really believe presidents can build walls? I agree some some changes need to be made regarding US citizenship but building walls won't change anything. The illegals will just dig under the walls that's all. To be continued …….